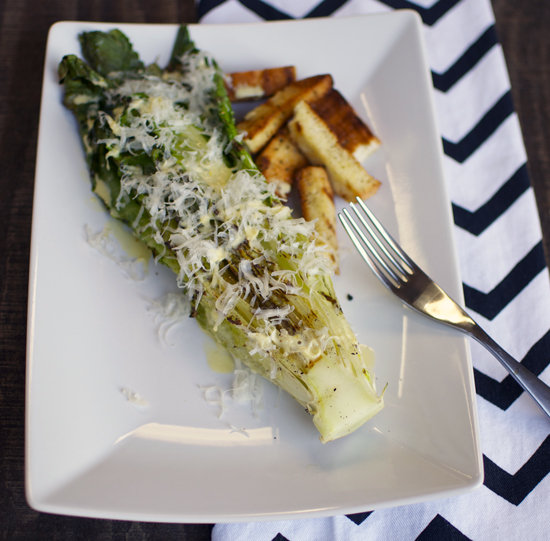 I love that a classic Caesar can be whipped up in a pinch, and now that we've hit grilling season, I experimented a little by charring lettuce leaves directly on the grill. By quickly grilling the romaine lettuce, I imparted a charred flavor that's irresistible with a creamy Caesar salad dressing.
Of course, every Caesar salad needs croutons, so I lightly coated slices of bread in olive oil before grilling them alongside romaine lettuce. I wasn't able to source fresh anchovies but picked up salted whole anchovies, which I rinsed and lightly grilled for a boost of fish flavor.
The result? A salad that makes for a great first course for any barbecue party — or, with grilled chicken, a complete Summer meal. Heat up the barbeque and get to grilling this Summer Caesar salad.