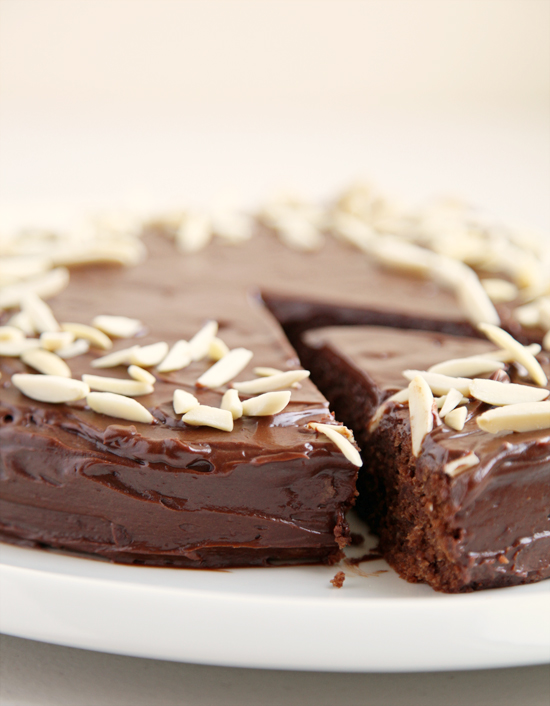 Believe it or not, tomorrow marks what would have been
Julia Child
's 100th birthday, a momentous date to be sure. Of course, it only seems fitting to celebrate Julia's centennial with a sliver of cake from her recipe archives.
While the grand dame of French cookery mostly stuck to classic French sponge cakes in her iconic tomes, it was still a challenge to narrow down the variety of options. I was tempted left and right by promises of cakes perfumed with orange zest, studded with glacéed fruit, and topped with glossy apricot glaze, but ultimately, only one cake was deemed fitting for the task. Named for the Queen of Sheba, the
reine de Saba
is quite literally a cake fit for a queen, and while we may have expressed
occasional (the slightest of slight!) misgivings
about some of Julia's fussier recipes (and this one surely qualifies), there's no denying that Julia was, and is, a queen in our hearts, and ought to be celebrated as such.
Keep reading for the "extremely good" (Julia's words) recipe.