I still manage to learn a little something new each day.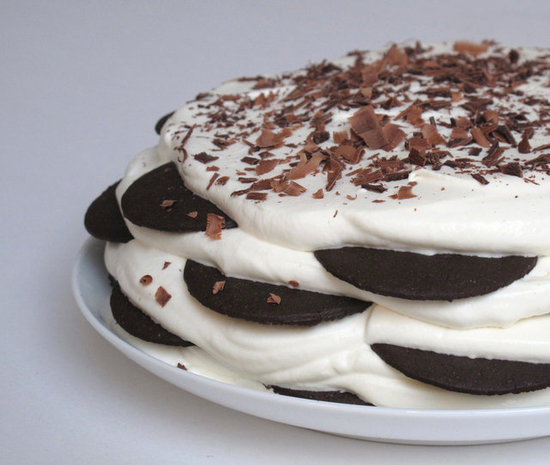 Today, it was that the memory card from my camera could be inserted directly into my laptop. Yesterday, it was that a manicure can mean the difference between a finger and no finger when you're chopping a lot of vegetables. And earlier this month, it was the revelation that is a layered icebox cake.
I've never seen a dessert that proffers such a large payout, given the minimal effort. Seriously, spread out cookies like tiles, lay them thick with whipping cream, and repeat until towering. If you're feeling particularly mischievous (and I usually am), shower the top with shavings from your favorite chocolate brand.
Exhibit a little self-restraint (the hardest part!), stick your masterpiece in the fridge, and the next morning, you'll open the icebox to find the the most gorgeous layered cloud of a dessert that you've ever seen.
You know you want the recipe . . .