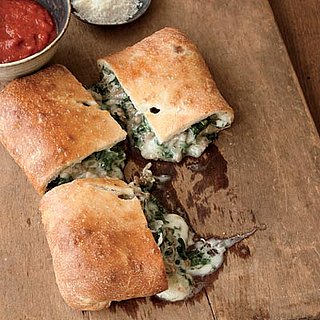 Tonight skip the delivery pizza in favor of homemade calzones. Stuffed with spinach, Italian sausage, onions, and two types of cheese, these calzones are classic and filling.
Or simply use the recipe as a guide and load the store-bought pizza dough with vegetables and cheese that you have on hand.
Whatever you do, make sure to serve with plenty of marinara sauce for dipping! Get the kid-friendly recipe after the break.