After getting several requests from readers for dessert sauce recipes, I added caramel sauce to my lineup of this year's edible gifts. Little did I know what I was getting myself into!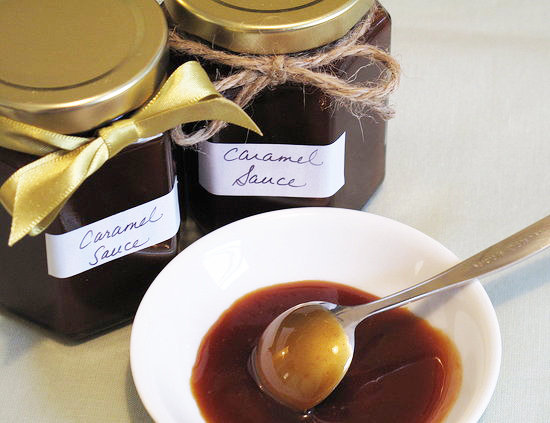 On my first try, the sauce turned into a hardened mass of sugar — and the second time, too. The third mixture was grainy. After reading your suggestions, I gave Alton Brown's tried-and-true methods a chance, adding corn syrup and cream of tartar to prevent crystallization. Without a candy thermometer, I missed the mark a bit on trial four, and the sauce turned out creamy but slightly burnt. And the fifth time was the charm!
Through my many trials, I've learned the following: Have everything ready to go; don't turn away for a second; corn syrup and cream of tartar are your allies. You can succeed sans thermometer if you rely on sight and smell. And, most important, don't be afraid! It's not nearly as difficult as it sounds — and, once you nail it, you're golden forever. See my foolproof recipe when you read more.