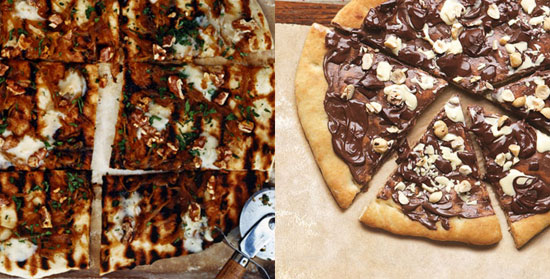 Throwing a dinner party? Here's an easy way to kill two birds with one stone: make enough pizza dough the day before for both your appetizer and your dessert. Pizzas are great for sharing and are also super versatile — you can basically throw whatever you want on them. (If you want to make it really easy, you can get premade dough from a local pizzeria!)
For an app that's sure to be gone in minutes, try this savory grilled version with caramelized onions, and gorgonzola, and for a sweet ending, this chocolate and hazelnut dessert is a "pizza pie" to make!
Keep reading for the two tasty recipes.