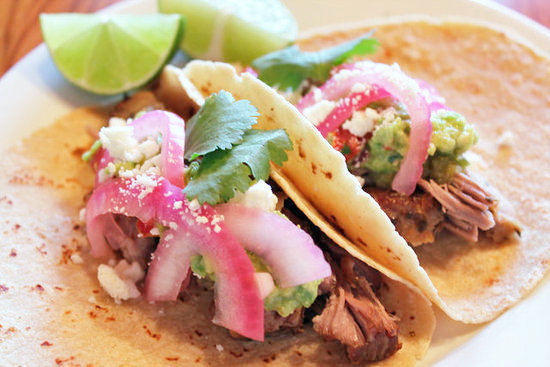 June may be all about grilling on YumSugar, but there's one noncharred dish that deserves a place next to its blackened counterparts: pork carnitas. While often deep-fried or oven-braised, this taco-truck staple is just as comfortable on its own as it is served beside carne asada and chorizo.
While preparations vary, my favorite incarnation of carnitas is fork-tender in the middle but encircled in a flavorful crust — a result of the aforementioned deep-frying technique or of the meat frying in its own rendered fat. Not the healthiest of taco options, but definitely worth the extra calories!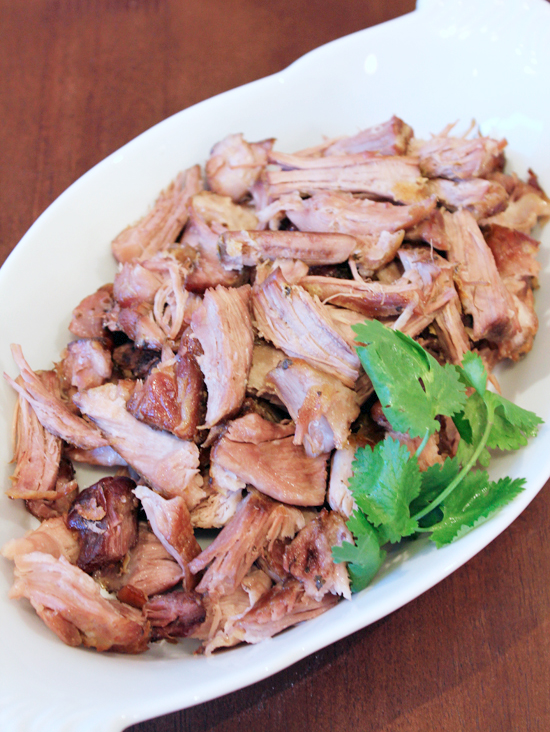 This recipe oven-braises the meat with fragrant seasonings before cooking off the liquid and basting the pork in the fat that remains at the bottom of the pan. Toppings are limited to your imagination, but I love the fresh, tangy flavor of salsa verde alongside sweet pickled red onions and salty cotija cheese. Serve up this delicious meat at your next taco bar gathering: it's sure to be a crowd favorite! Keep reading for this simple recipe.