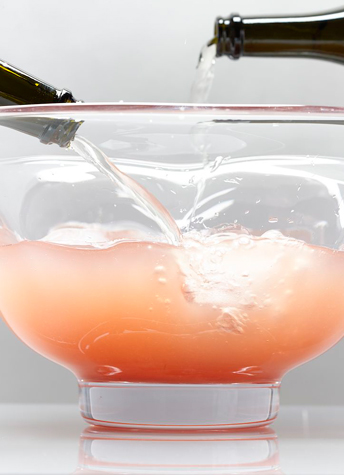 During the main meal at my
harvest-themed dinner party
, I'll pair the
chicken and risotto
with wine. However, before we sit down to the table, I want to treat guests to a luxurious champagne cocktail.
Since a punch easily quenches the thirst of a crowd, I'll be mixing a large bowl of classic champagne punch. The cocktail gets its rosy hue from chambord, a raspberry-flavored liquor.
With the poached pear dessert, I'll let guests sip a sweet late harvest wine. To check out the recipe I'll be using for the punch, keep reading.