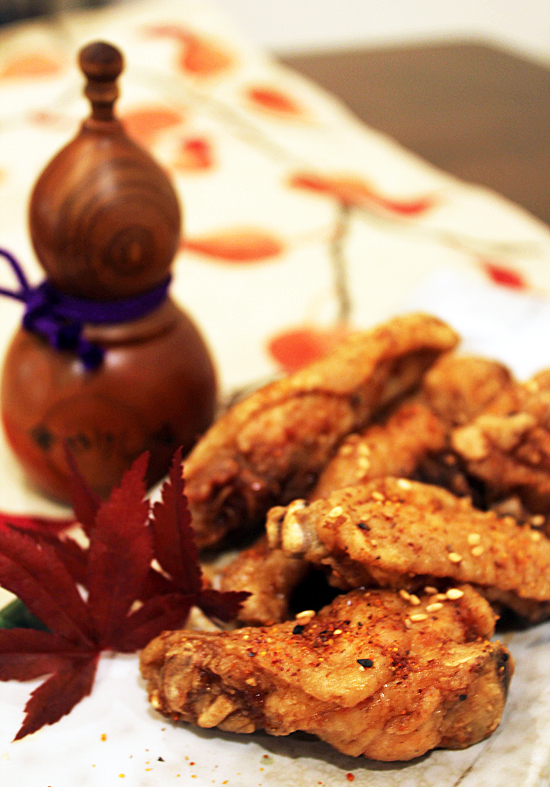 Fried chicken wings are an international phenomenon, and while we Americans perhaps can lay claim to wings as a central component of our national cuisine, more countries than you'd imagine are churning out crisp-fried poultry goodness and adding their own local flair. At izakayas (casual drinking establishments), Japan's working weary relax over sake, cold beer, and comforting late night nibbles, including
sashimi
, edamame, and yakitori (grilled chicken). More recently, they have added fried chicken wings to the mix, dressing them in light but delectable sauces made from Japanese kitchen staples.
This recipe blends soy sauce, sake, mirin (sweet cooking wine), garlic, and ginger with a splash of tangy vinegar to finish. Just before serving, sprinkle on some sesame seeds and — if you can find it — a blend of Japanese spices containing tingly sansho pepper, ground red pepper flakes, and dried orange peel. It pairs just as nicely with Sapporo as it does with an all-American ice-cold Bud.
Read on for the recipe.