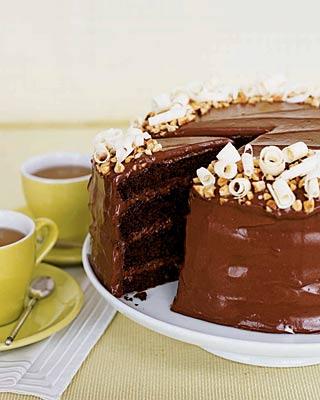 Ever since I made homemade Nutella, I haven't been able to get the delicious combination of chocolate and hazelnuts out of my mind. That's why, when I found this spectacular-sounding cake recipe, I knew it must be served at Christmas dinner.
Both the batter and the frosting have Nutella, and chopped toasted hazelnuts add a lovely texture and crunch to the cake. The best thing about this recipe is that the entire cake can be assembled up to three days in advance — you just have to make room for it in the fridge!
Interested in the decadent recipe? Get it, after the jump.