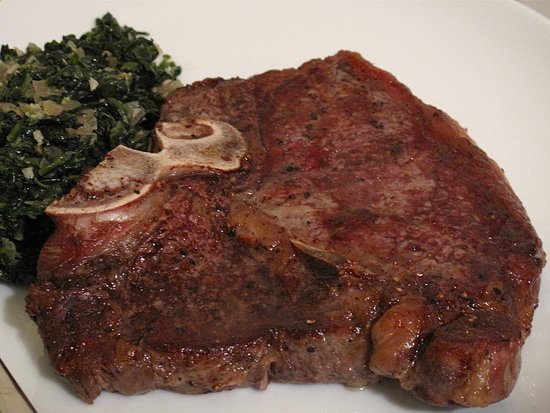 It's fun to give a big slab of beef the royal treatment in everything from a
Brazilian cachaça marinade
to a generous helping of
piquant chimichurri
. But here's my advice: if you ever get your hands on an ultrapremium dry-aged prime steak, don't do much to it at all.
After educating myself on beef cuts from their Meat Bible, I recently tried out a piece of all natural grain- and grass-fed beef from New York butcher Lobel's.
To highlight the beef's quality flavor, I didn't fancify the steak and made sure not to move the meat around. My reward? A perfect piece of beef with a tender texture and rich, marbled flavor. For the best simple steak recipe, read more.