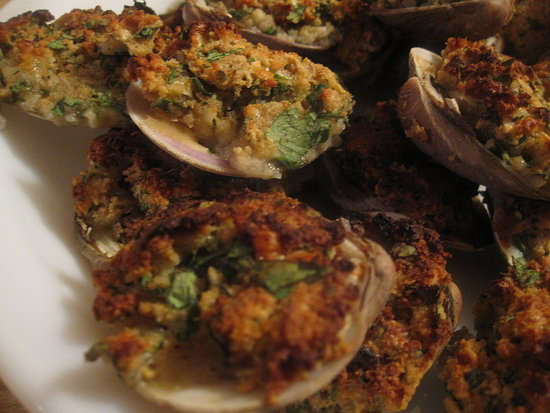 Clams are quickly becoming a staple in my appetizer arsenal. They're my go-to shellfish when I'm sick of shrimp. I've made
clams casino
,
grilled clams
, and over the long weekend, I tried clams oreganata.
A classic Italian antipasti, the oreganata topping consists of breadcrumbs, garlic, and lots of fresh oregano. It's a savory and scrumptious way to enjoy clams on the half shell.
The most difficult thing about this appetizer is getting the clams open. I followed the recipe exactly and it took some effort to shuck the clams. The work was worth it, though, because these clams were crowd-pleasing and delicious. Learn how it's done after the break.