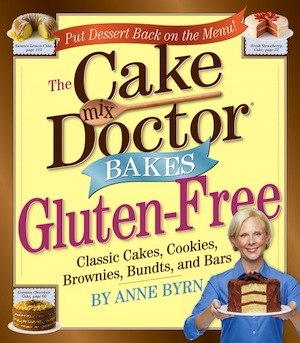 If you do any gluten-free baking, you're fully aware that baking without regular flour requires some skill and patience in the kitchen. Thankfully, with
gluten-free baking mixes
, it's easy to make your favorite cookie and cake recipes without ripping your hair out in the process. Anne Byrn — aka "The Cake Mix Doctor" — is at it again with her latest cookbook,
The Cake Mix Doctor Bakes Gluten-Free
($9), utilizing gluten-free baking mixes in all of her recipes. Always a sucker for gluten-free recipe books, I decided to see if Anne's reputation carried over into gluten-free recipes as well.