Sometimes, you just need some cookie dough. FitSugar reader AllieNic knows how to satisfy those cravings. First, make a healthier cookie dough using almond meal and honey, then drop these balls into melted chocolate to make grain-free cookie dough truffles, which she posted in our Healthy Recipe group.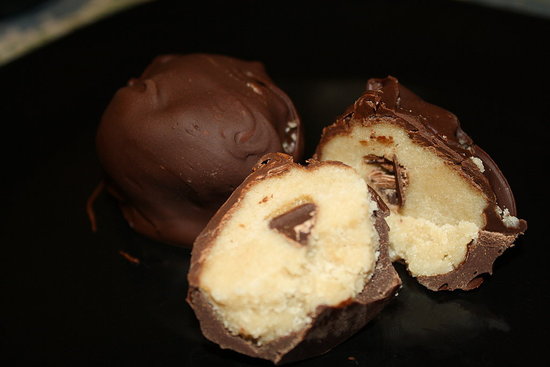 It's been about four million years since I made anything containing chocolate.
This doesn't mean I haven't been eating chocolate — I have — I just haven't made my own sweet treats.
Find out how she makes these cookie dough truffles after the break.