On Saturday mornings, I often enjoy watching Marcela Valladolid's Mexican Made Easy on Food Network. She cooks authentic cuisine with traditional ingredients. One ingredient that she always uses is Mexican crema. Somewhere between sour cream and crème fraîche, Mexican crema is a slightly sour, cooling, and creamy condiment.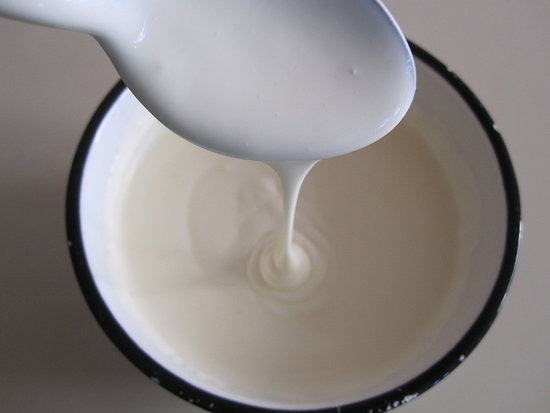 Although you can purchase it at many ethnic markets, it's super easy to make at home. It's also wildly delicious: I couldn't stop myself from dunking chips into it and eating it like a dip. It pairs wonderfully with all types of Mexican food, from
steak tacos to cheese quesadillas
— basically anything you would have sour cream with. Ready for the recipe?
Keep reading.