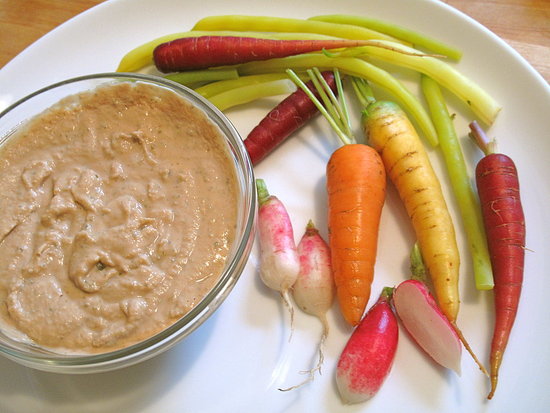 Two weekends ago, I joined a friend at a
potluck dinner organized by Slow Food San Francisco
. While I do support the movement's
good, clean, and fair principles
, I also realized I'd probably be dining amongst a fair share of victory garden-sowing,
microwave-loathing
culinary crusaders. Eager to please the environmentally aware diners at the potluck, I decided to bring a wholesome spread of unadulterated vegetables fresh from that morning's
farmers market
, served alongside a rustic Italian tuna sauce.
Flash-forward to dinner — I'd returned to the serving table for seconds after filling my plate with a few too many vegan farro and quinoa courses the first time around. As I reached for my tonnato and vegetables, and the guy next to me in line interrupted. "Have you tried that? I can't figure out what it is, but it is absolutely delicious. And have you ever seen a purple carrot before?!" I blushed, explained what went into the tonnato, and considered my mission to impress Slow Foodies accomplished. See the crowd-pleasing recipe.