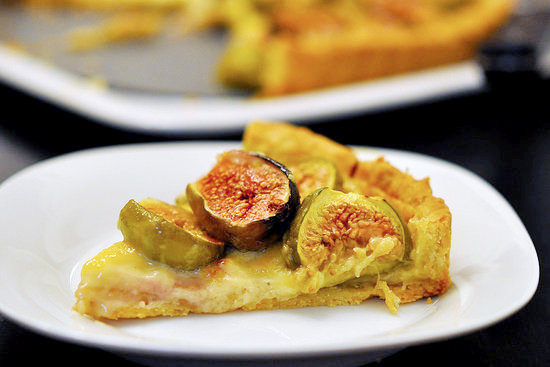 During fig season, I stock up on purple and green figs, jumping at the chance to try anything new with them. This weekend, I preheated my oven and got to work baking my first fig tart with both Calimyrna and black mission figs.
Making a crust can be a nerve-wracking experience, but this one is incredibly easy. The addition of vanilla extract really enhances the crust's flavor. While it is a simple recipe, it's time-consuming since the crust must be precooked before you assemble the tart.
Once the crust is cooked, just quickly arrange the figs and carefully pour in the fragrant orange blossom custard. If you can't find orange blossom water at your local market, you can order it online, or substitute orange zest. The finished tart is perfect with its flaky crust, creamy custard, and slightly caramelized figs. Fig season is fleeting, so get the recipe now.