With cooler temps and darker mornings waking us up in the morning, a cold bowl of cereal just won't do. We deserve something warm, wholesome, and satisfying.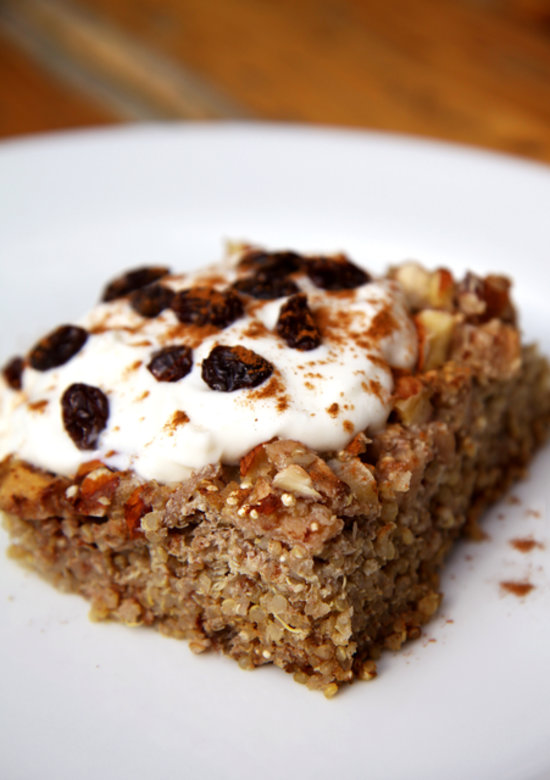 If you're bored with your basic bowl of oatmeal, then whip up a batch of this gluten-free quinoa bake featuring soft, cinnamon-spiced apples; plump raisins; and crunchy almonds. Enjoy yours plain or with a few spoonfuls of creamy Greek yogurt (three ounces adds about 70 calories).
Protein- and fiber-packed quinoa is just the thing to fill you up, kick-start your metabolism, and keep hunger at bay for hours. And the best part is that you can make this hearty breakfast bake ahead, so you'll have breakfast made for the next six mornings.
This recipe couldn't be easier to make — you don't even have to precook the quinoa. Just pour all the ingredients (that you probably already have in your kitchen) in the baking dish, and cook for an hour. Your house will smell like an apple pie factory! Store leftovers in the fridge, microwave a piece in the morning, and breakfast is served! Keep reading to see this 269-calorie quinoa bake recipe.