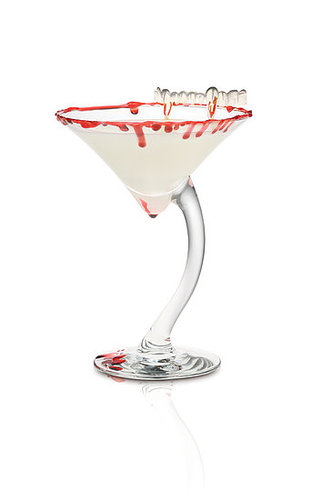 At my
vampire party
, I'll be offering guests
dressed like Buffy and the Cullens
an assortment of vampire-themed drink options.
Red wine is a no brainer: it's the color of blood. To tint beer red, I'll use the same technique I employed on St. Patrick Day's only with red food coloring instead of green.
I'll also offer this dessert cocktail. It's a mixture of raspberry vodka, white chocolate liqueur, and half and half. The dripping blood rim is made from strawberry syrup and the ingenious garnish? Plastic fangs! To get the recipe keep reading.