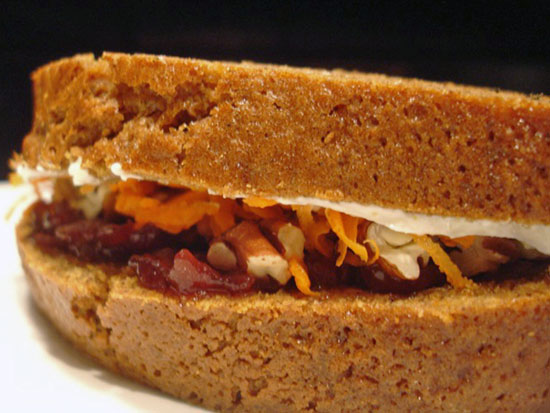 In Autumn I welcome the arrival of all things pumpkin, whether it's pumpkin lattes at
Starbucks
,
pumpkin chocolate cookies
, or
pumpkin pie
at Thanksgiving. So why not pumpkin sandwiches? Inspired by carrot cake with cranberries folded in, this sweet sandwich would make a great dessert or an afternoon snack with cider. Just in time for
Halloween
, you can
make your own pumpkin bread
or use a mix from a store like Trader Joe's, which is where I found the apple-cranberry chutney.
Get this comfy Fall recipe now.