To celebrate the season, I've been buying tomatoes and other in-season fruits like crazy. So when I needed a quick and light dinner after getting home late from the gym the other night, I knew I needed to use up some of my Summer crop.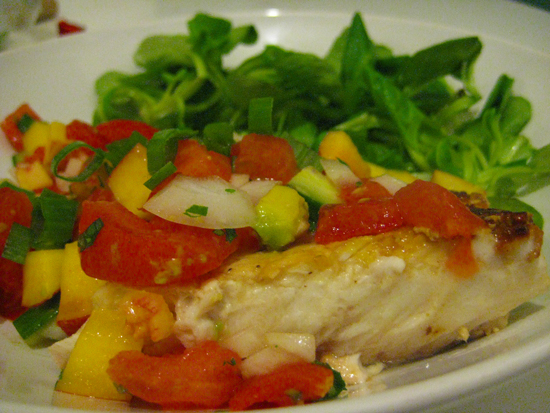 The solution: tomatoes and peaches, tossed together into a refreshing salsa. Not wanting to overpower their delicate flavor, I decided to go with white fish for a filling dinner that's anything but heavy. And the best thing about this recipe? You can easily change it to showcase whatever other salsa-appropriate ingredients you have laying around or use it to make fish tacos, and the hardest part is chopping all the ingredients. It's perfect for a busy weeknight!
Check out the full recipe after the break.