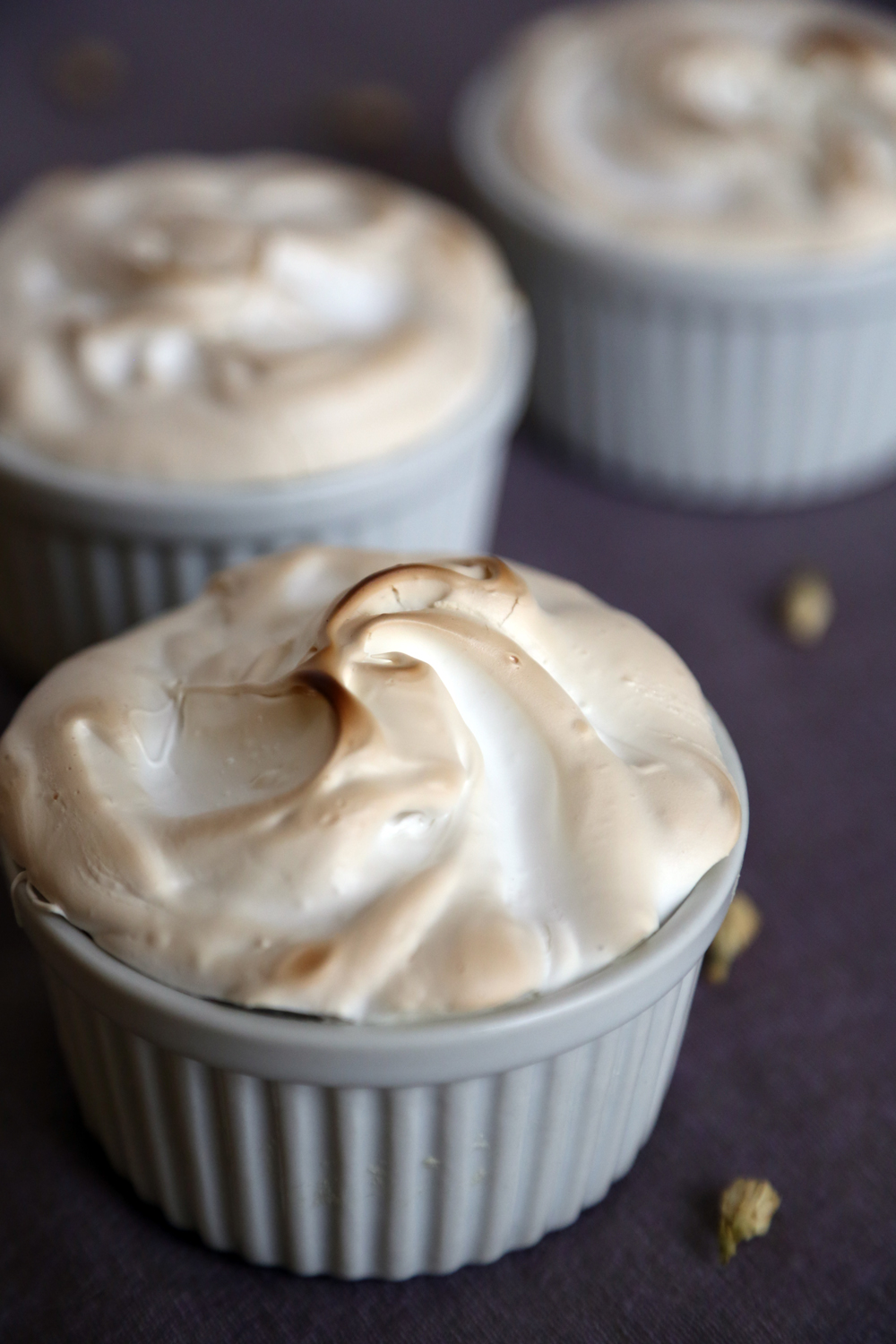 Valentine's Day involves going all out to show your loved one you care, and this floral pudding cake with fluffy meringue surely does just that. It's a mouthful that's as delicious as it sounds.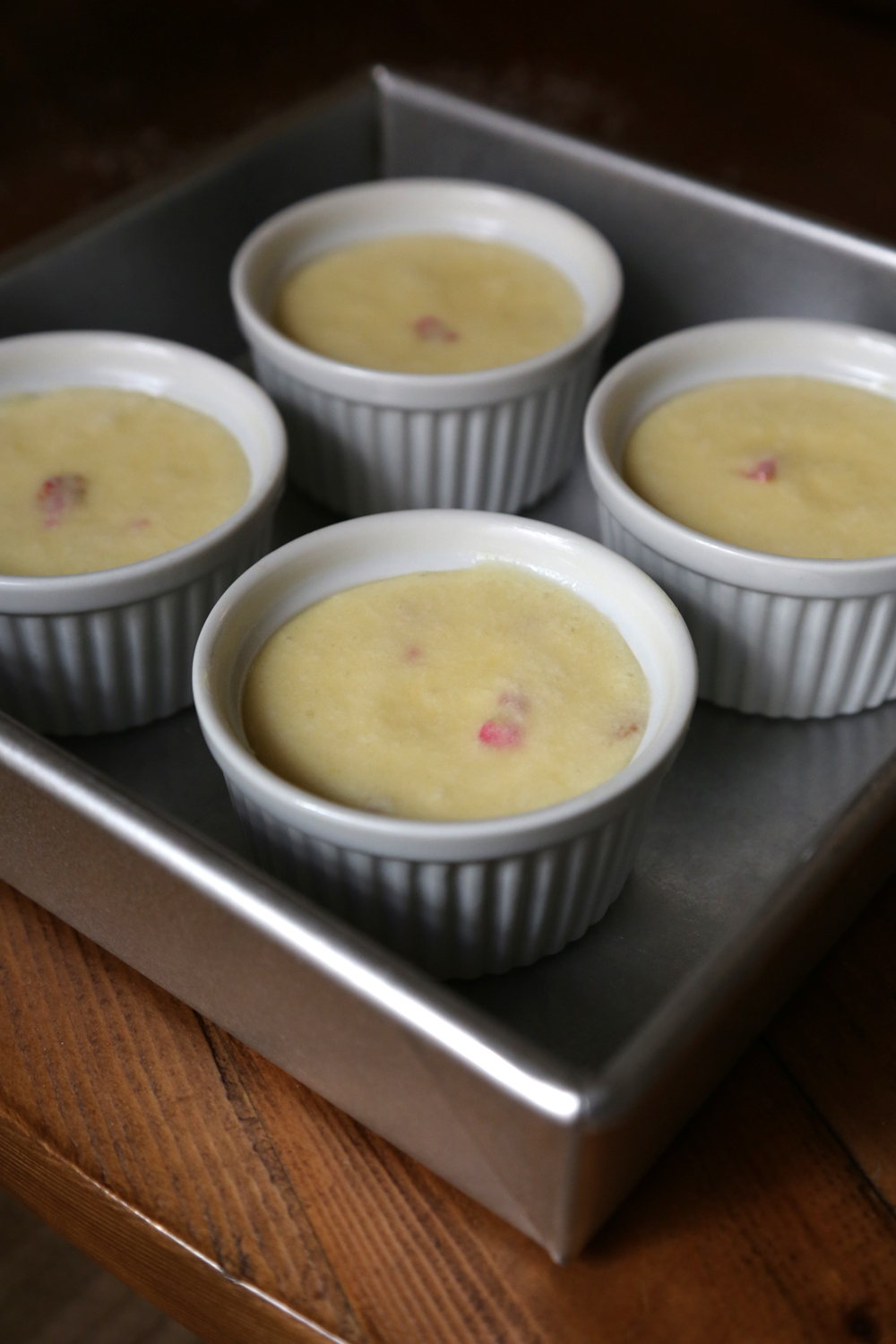 The recipe holds true to the original, from an enchanting cookbook called Vintage Cakes, but I changed up the flavor profile quite a bit so that these pudding cakes taste of chamomile and rose (instead of lemon). If you have access to edible roses, sprinkle the petals throughout the cake. Otherwise, the rose water will be strong enough to express that floral flavor.

If you've never made a pudding cake before, here's the deal. There's only one cake batter involved, so you don't need to make both a pudding and a cake. When the batter bakes in the ramekin, half of it rises to the surface to form a cake, while the bottom half remains viscous and pudding-like.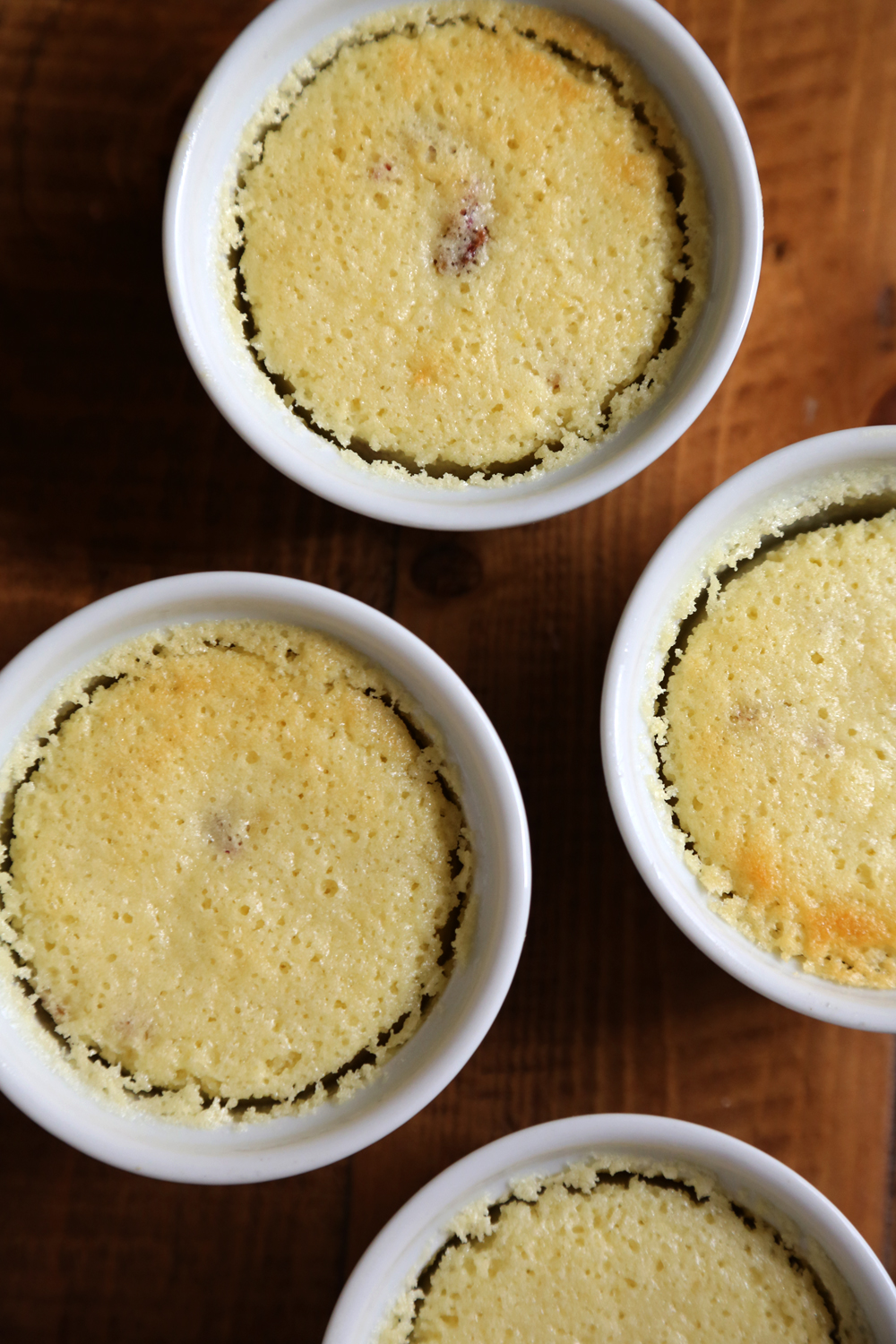 But this is no ordinary pudding cake — it's topped with marshmallow-y meringue, which is lightly toasted in the broiler. The meringue is so pillowy, sweet, and addictive that you should just plan on scraping the bowl clean.

Once the cakes emerge from the oven, it's extremely fun to crack them open and scoop up a bite. Impress your Valentine this year by making this three-tiered treat.