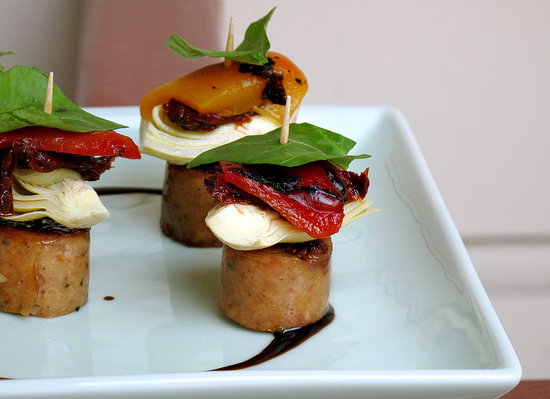 I live by the belief that food tastes better when it's on a stick. This phenomenon doesn't just apply to skewers but also everything from Greek salad bites to French fries and bacon to Vietnamese coffee.
Antipasti is no exception. Rather than serving this crowd-pleasing Italian appetizer on a platter, serve it to a tailgating or holiday crowd as finger food.
This version combines Italian-style chicken sausage, roasted peppers, basil, sun-dried tomatoes, and artichokes, but feel free to mix it up with bocconcini, peppadews, or your favorite salumi. For an unstoppable gobble that's as healthy as it is delicious, keep reading.