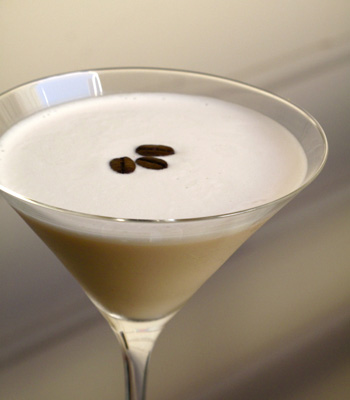 What could be better, one might ask, than a
spiked coffee drink
? After all, you're not forced to choose between coffee or alcohol; it's the best of both worlds. And while I love an
Irish coffee
on a cold Winter day, my favorite drink in this department is, hands down, the espresso martini.
Credit goes to Bouchon Las Vegas, the first place where I had an impeccable version of the drink. At its best, an espresso martini should be nutty and ever-so-slightly bitter, offset by a little sweetness. It should have an impossibly silky-smooth finish.

I've been making an awful lot of them at home lately; when my stomach's not in the mood to digest cream, I'll substitute soy-based creamer, which works like a charm. For the incredibly basic, two-part recipe, keep reading.