There are some commonplace Italian pasta recipes that are so simple yet stunning that I'll find myself on a streak of making them two, three, six times a month.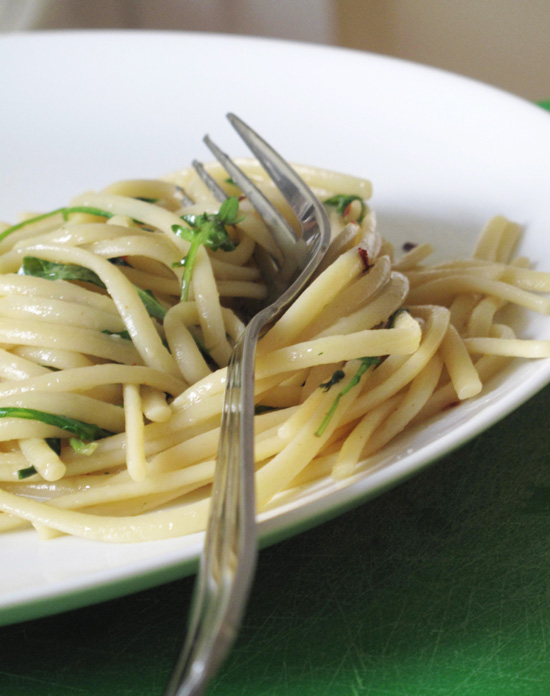 Spaghetti cacio e pepe falls under this category. So do pasta carbonara and spaghetti aglio e olio. But after years of making these dishes, I didn't think there were many more minimalist pasta combinations to discover.
Then I stumbled upon my latest obsession while out on a dinner date at the Campania-centric Italian restaurant A 16, where I enjoyed a plate of linguine tossed with torn cavolo nero and dressed in a pungent elixir of Italian anchovy sauce, barely-cooked garlic, and spicy red pepper flakes. By the end of that weekend, I'd already come up with a version myself, using some of my latest pantry fixations.