The savvier shoppers become, the sneakier food companies are in changing how they phrase ingredients. Many items, like high fructose corn syrup and trans fats, are still in foods but listed under new names. Know what's in your food, by being familiar with the following food aliases companies are using.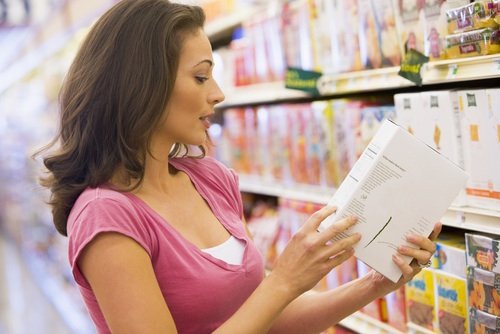 Natural flavors: There is no official description of how food companies use the word "natural." Although the word natural isn't supposed to apply for any artificial or synthetic substances, there is still a lot of wiggle room with the rule. For instance, some companies use the term natural additives when describing high fructose corn syrup.
Organic: Labeling something organic is a surefire way to increase a company's sales. In order for a company to label a processed-food product organic, only 80 percent of the ingredients need to actually meet requirements. Unless the food is labeled 100-percent organic, it isn't made completely from organic ingredients.
Glutamate: Although glutamate can occur naturally in cheese, milk, mushrooms, fish, and vegetables, monosodium glutamate is an artificial version of glutamate commonly referred to as MSG. MSG does not legally have to be labeled as such, or even as monosodium glutamate. MSG is the sodium salt of glutamate so by labeling an ingredient low in sodium, it could actually mean it contains MSG, which has been shown to have a correlation to both Alzheimer's and Parkinson's diseases, among others. Other key phrases include autolyzed yeast, textured protein, gelatin, and barley malt.