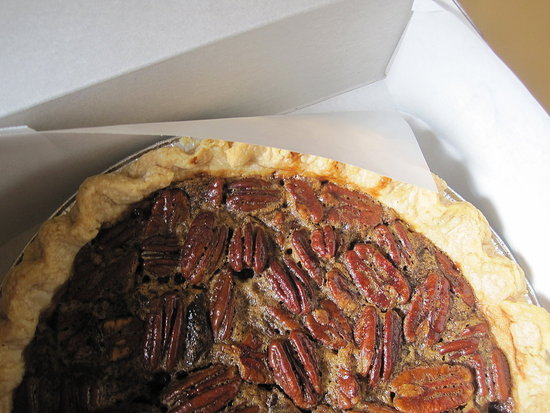 The wonderful folks at
SusieCakes
recently sent the Sugar offices an assortment of scrumptious holiday pies. While some staff members marveled over how delicious the pies looked, I paid attention to how the pies were packed. If you're transporting a homemade pie this holiday season, here's what you should do:
Start by baking the pie in a disposable aluminum pie pan. This way you won't have to remember to get the pan at the end of the party.
Pick up a pie box from a local bakery or the baking department of your regular grocery store.
Place the box on a large sheet of parchment paper. With a pencil, trace the shape of the box onto the parchment paper. Cut down to size leaving a two-inch border on one edge.