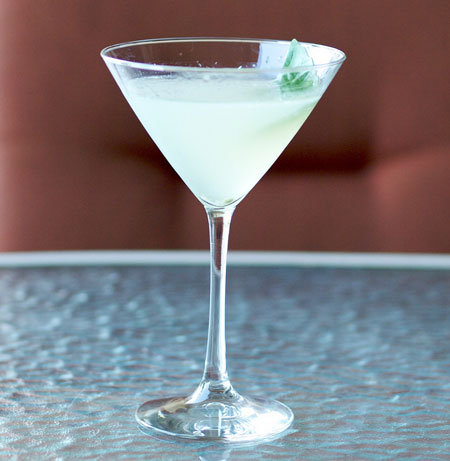 A basil gimlet might not be the natural choice for a St. Patrick's Day drink, but it's got two things going for it: it's green, and it's a nice low-calorie alternative to the traditionally served whiskey or beer. For those of you who are counting, a pint of Guinness will set you back 210 calories and the average shot of Jameson whiskey is around 140 calories.
On the other hand, when made with shochu, our basil gimlet recipe doesn't even hit the 100-calorie mark! Making the cocktail with soju (an alcohol commonly distilled from rice) brings the recipe to about 165 calories, while using gin or vodka results in a 215-calorie cocktail. All things considered, this isn't too bad for a cocktail. Best of all, a basil gimlet feels light going down — the combination of basil and lime gives the cocktail a nice refreshing taste that isn't heavy at all.
See the recipe when you read more.