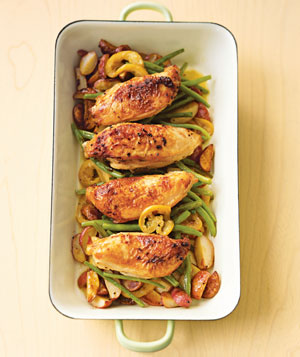 If you didn't have time to make your mother a relaxed brunch this morning, use the rest of the day to whip up an easy feast for dinner.
Tonight, serve something comforting, uncomplicated, and crowd-pleasing — just like she used to make. An elegant roast chicken, marinated in lemons and garlic, served alongside a medley of green beans and potatoes is perfect.
For added flavor and succulence, select bone-in, skin-on chicken breast that's been humanely raised. Get the classic mom-pleaser and read more.