FitSugar reader Dara8182 makes over traditional crab rangoon into 41-calorie bites! She shared her recipe in our Healthy Recipe group.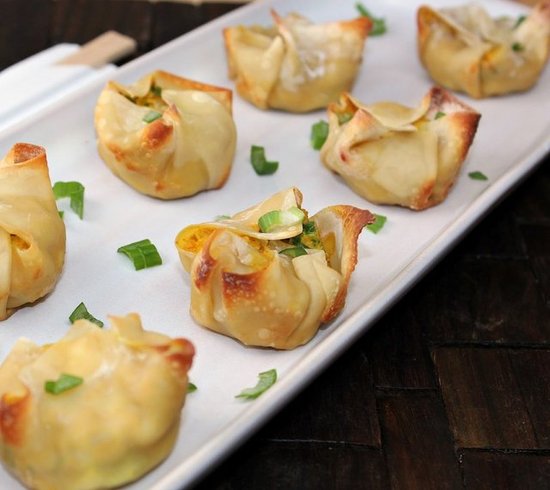 I love making over traditional, unhealthy takeout recipes. I've never been a fan of crab rangoon, but I figured there has to be a better way to prepare these. So I thought about what I don't like about the ones I've had. First, that they are deep fried, and second, that there is so little crab and too much cream cheese. With my new inspiration, I set out to makeover the traditional crab rangoon. Make them light and healthy while keeping the delicious flavors and texture associated with the unhealthy version.
Read on for more on how to make baked crab rangoon.