Editor's note: Get excited! Our favorite party guru, Colin Cowie, is back. This time he's here to help us handle the holidays. The event planner extraordinaire is a fan of buffets, especially for large food celebrations like Thanksgiving. Below he shares his recipes for the perfect turkey day buffet.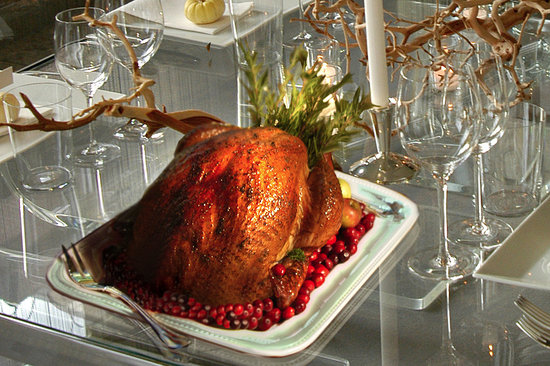 A Thanksgiving buffet allows each guest to help themselves to what they like, skip what they don't favor, and go back for seconds and thirds should they wish. You can place serving platters in the warming drawer until ready to be used (if you don't have a warming drawer, set the oven to 200°F and place the platters inside for 5-10 minutes). After a leisurely dinner, clear the buffet and set it for dessert — an apple tarte tatin, coffee, and cognac. And remember, the best part about Thanksgiving is enjoying the leftovers the following day!
Get Colin's recipes for roast turkey, haricot verts, baked apples, and warm spiced cider after the break.