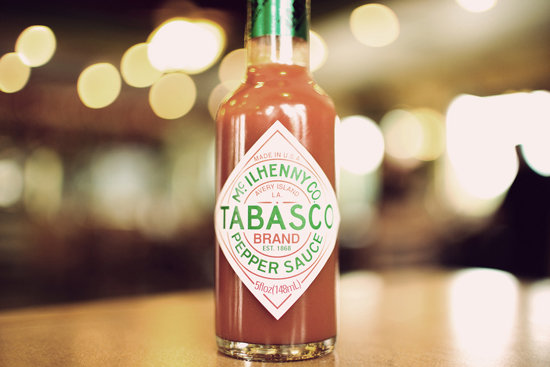 If you love piling the spice on heavy, chances are you're already aware of the flavorful wonders of hot sauce — we're big fans of Sriracha and Tabasco over here. But hot sauce offers more than a little kick to your senses, it can actually be a tasty resource for successful weight loss. Here are four reasons to get spicy.
It doesn't pack on the calories: While certain condiments offer plentiful flavor, hot sauce does the same at a fraction of the calories. It varies from brand to brand, but most hot sauces only weigh in at approximately six calories per tablespoon.
It kicks up your metabolism: Hot sauce offers a boost of vitamin C and capsaicin, a compound found in hot peppers that is responsible for the serious heat. But even better than sheer flavor factor, vitamin C and capsaicin have both been shown to assist in revving up your metabolism.
Keep reading for two more reasons to enjoy hot sauce ASAP.