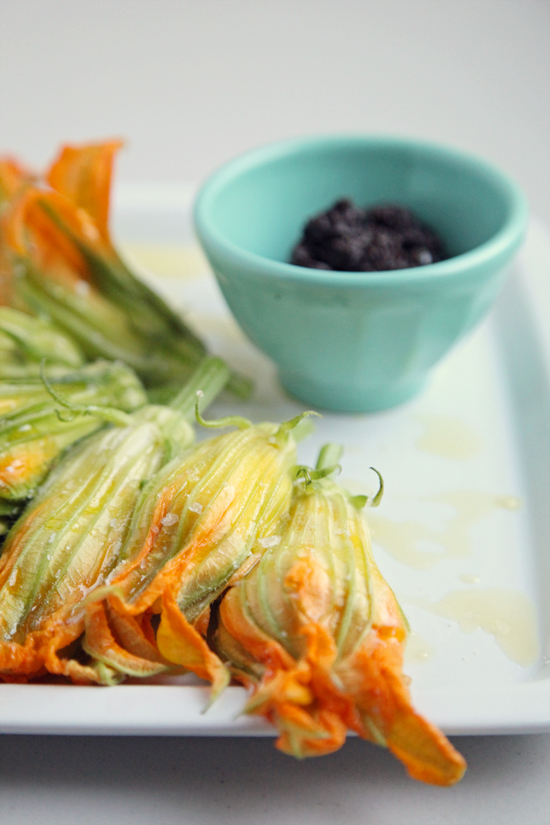 Traditionally,
squash blossoms
are stuffed with creamy cheese, battered, and deep fried; lovely and enticing in their own right, to be sure, but a girl can only eat so many deep-fried snacks without palate fatigue. So when my best friend brought a basket of these Summer beauties to dinner, alongside a rustic baguette, a tub of creamy burrata, and a jar of pungent olive tapenade, I knew I was in for a real treat.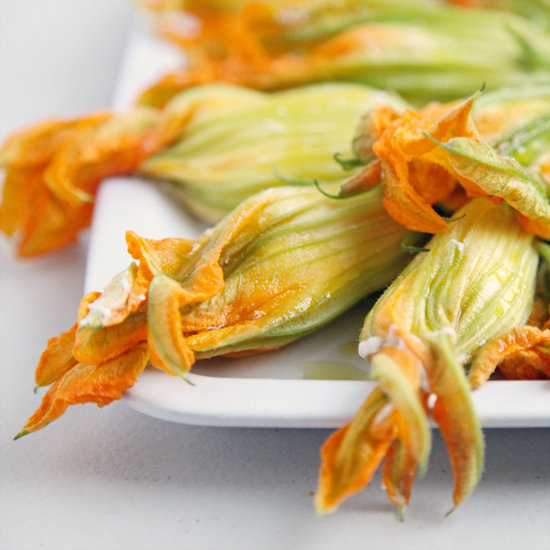 I watched in rapt attention as she deftly prepared this quick appetizer, barely able to restrain myself from sneaking a taste of the burrata as it oozed with cream. Mere minutes later, we bit in, and at that moment, I was sold. Not only are squash blossoms extraordinarily beautiful in their raw state, but when shed of their battered exterior, their nuanced delicate flavors truly shine. I imagine I'll be experimenting with raw preparations, until, like
tomatoes
(another Summer favorite), they're sadly whisked away until next season's flush.