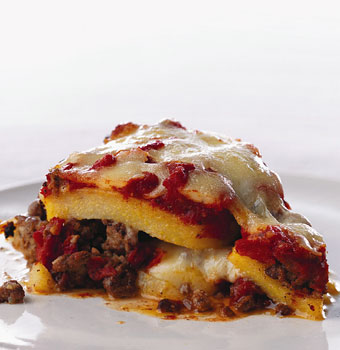 With a little
leftover ground lamb
and even less time, you can make a layered lamb and polenta dish that rivals anything you could order at a restaurant.
The key to speedy success is to take smart shortcuts. Use already-stewed tomatoes, grated mozzarella, and ready-made polenta for easy layering.
Employ the oven for a final browning touch, and you'll have a dinner that can't be beat on the busiest night of the week. To see the recipe, keep reading.