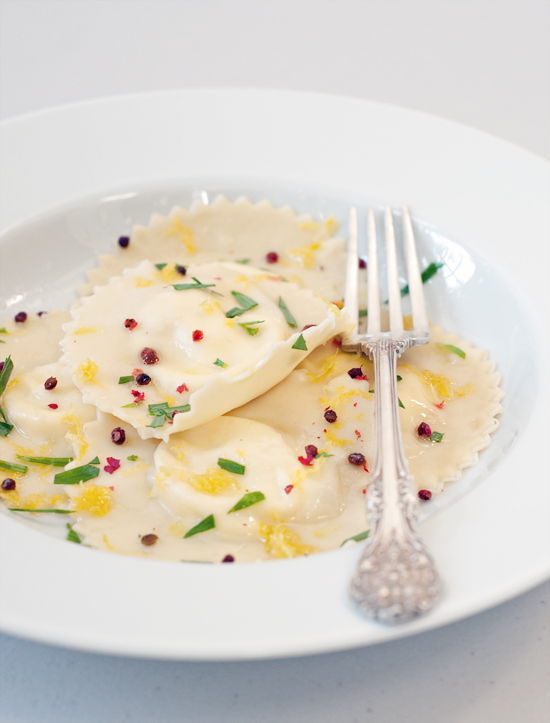 If you're going to go through the trouble of making homemade pasta dough, you may as well make it worth your while. Rather than drown tender noodles in sauce, why not take a more minimalist route, like in this lightly dressed dish of goat cheese ravioli?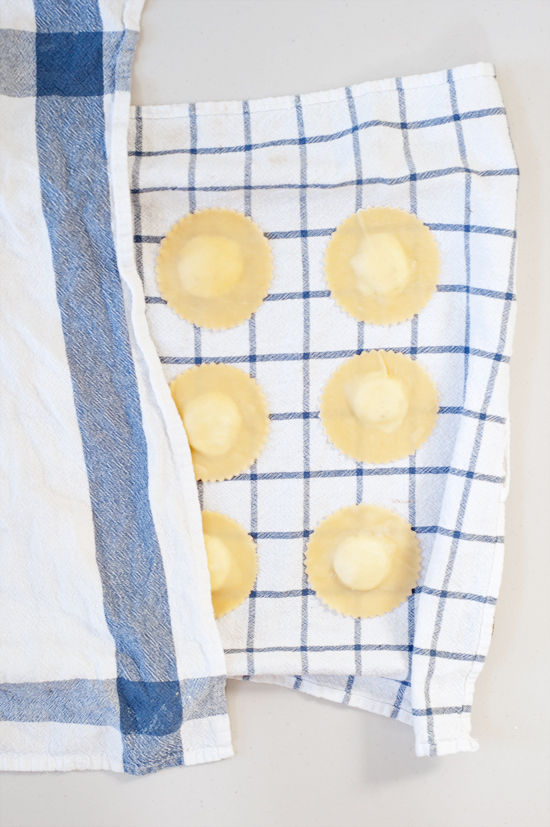 Enhanced by little else than a confetti-like burst of crushed pink peppercorns, lemon zest, and tarragon, the delicate but toothsome pasta and its tangy filling shine. As a sneaky bonus, this minimalist sauce of sorts takes mere moments to whip up, a boon given the initial effort expended rolling out the homemade pasta dough.
More time-consuming than difficult to prepare, it would make for a rewarding weekend project. (If you have the time, make a double batch of the pasta, and freeze the extra filled ravioli for a speedy dinner down the line. Add the frozen pasta directly to boiling water, without thawing.) Trust me here, it's absolutely worth the effort.