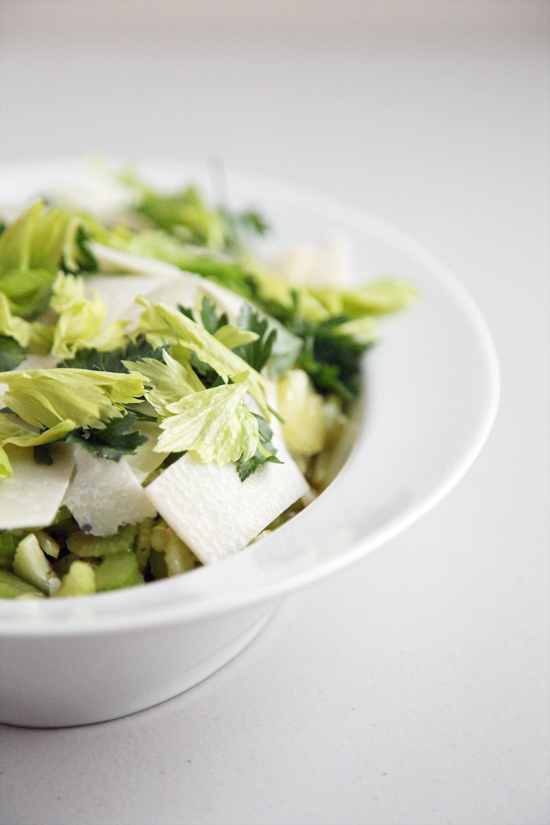 I've never been a huge celery fan, often neglecting the crisp green stalks on crudite platters and the like, but these days, I am in the midst of a celery renaissance of sorts. While I'm still not enamored with the texture of whole raw stalks (too stringy), the flavor is another story, and I truly can't get enough of it when muddled in a cocktail, slowly braised, or, as in the case of this salad, sliced thinly across the grain.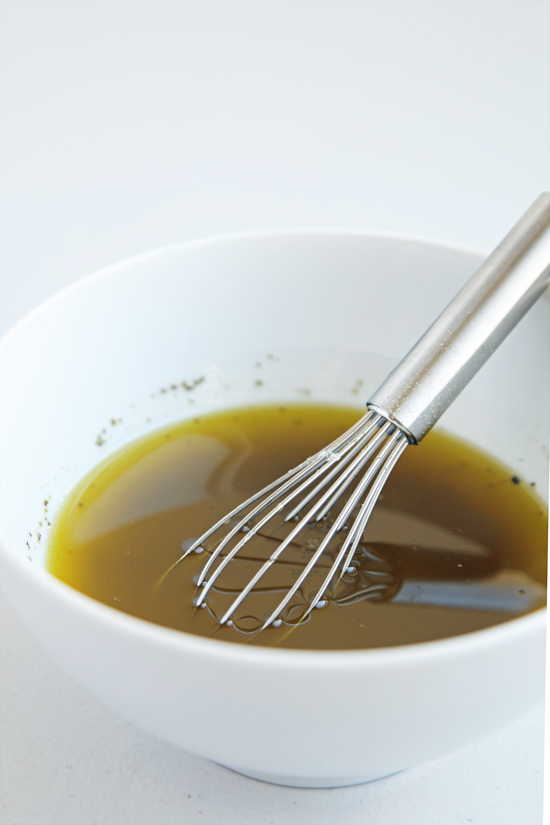 I was immediately drawn to this salad when catching up on an episode of Barefoot Contessa, and, thankfully, Ina did not disappoint. Essentially, this is celery to the Nth degree, minus the stringy texture; razor-thin slivers of the stalk and delicate leaves are bolstered by a celery-seed-flecked dressing.
While I'm fearful of overselling any recipe, this one was one of the highlights of my week . . . celery salad, really! Make it the high point of yours when you keep reading.