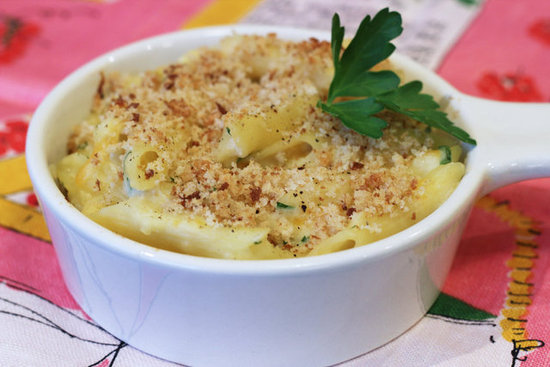 In honor of next week's release of Michelle Obama's cookbook, American Grown, we baked up something sweet, and now we're onto another one of America's favorite comfort foods, mac and cheese.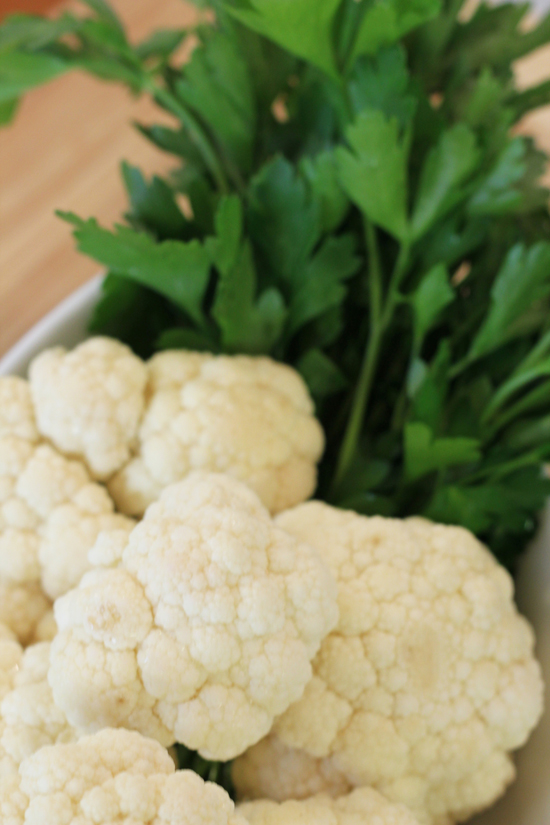 I was initially a little wary of this version because it didn't call for making a roux, which gives most mac and cheese recipes that creamy, hearty texture. In the first lady's recipe, you simply stir together cauliflower puree, milk, cheese, and pasta, and you're ready to go. While I love the fast and easy nature of her rendition, it missed a few of my favorite characteristics of homemade, from-scratch macaroni and cheese.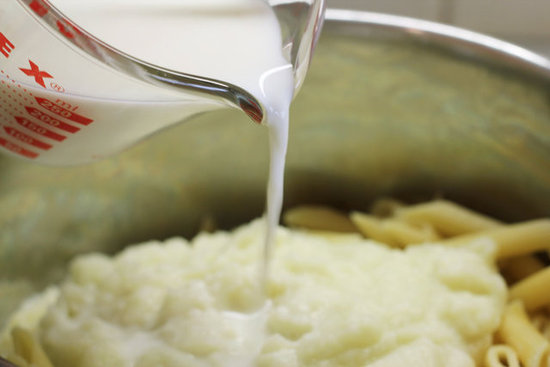 To ensure a crunchy crust, I sprinkled some buttered bread crumbs across the top and popped the dish in the oven for 15 to 20 minutes. What resulted was a bubbling, crusty casserole that — despite the unmistakably delicious flavor of cauliflower — could pass for homestyle mac and cheese any day. Mrs. Obama says that this is Sasha and Malia's favorite, and I can certainly understand why! Ready for the recipe? Just read on.