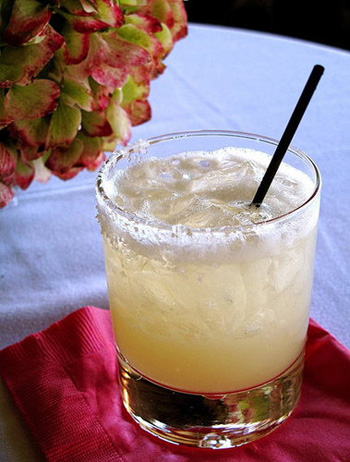 I've long heard about the legendary margarita style created at
Tommy's Mexican Restaurant
, but it wasn't until the
Sugar four-year anniversary party
that I had a chance to try a version, crafted by San Francisco cocktail catering company
Rye on the Road
. Ever since, I've been obsessed and refuse to drink one any other way.
If it's not made right, the classic margarita will leave me with sugar-coated teeth and strong booze breath. But this isn't the case with the Tommy's version; rather than using a syrupy orange liqueur, it calls for all-natural (and health-conscious) agave nectar.
The key to making this perfectly is to use the best ingredients possible, from the freshest limes to top-notch reposado, or "rested," tequila. You'll find yourself going back for seconds for a tipple that's refreshing, light-bodied, and balanced. Try something new when you read more.