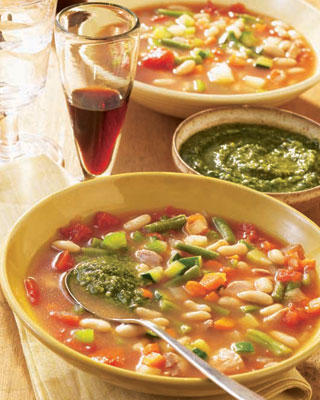 With the biggest holidays over and done with, I'm beginning the year with a focus on comfortable, no-frills cooking.
My secret weapon? An inexpensive, ever-resourceful crockpot, which works its magic by cooking vegetables and protein low and slow until they've become tender, and the flavors have married together.
As usual, I've had another overindulgent holiday, so I'm starting off this week with a light, brothy Italian minestrone, studded with chicken and perfumed by pesto. Interested in the healthy recipe? Then read more.