Home mixology is having a moment right now, and rightfully so: why pay $10 or more for a cocktail at a local bar, when you can mix up something equally delicious for much less? But being your own bartender does come with its limitations, and you may still need to rely on the liquor store or your favorite bar for more complicated or obscure ingredients. So which cocktail elements should you DIY, and which should you leave to the pros? Find out!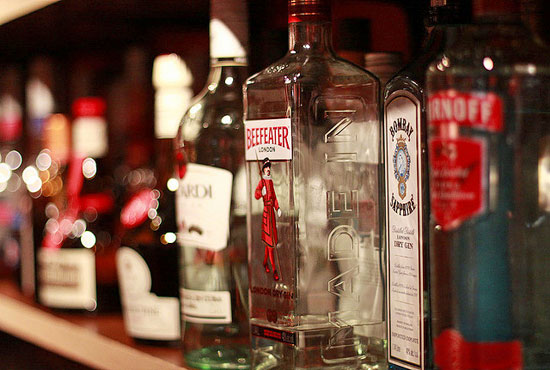 Simple syrup: Got sugar? How about water? Then you've got yourself a batch of simple syrup! If you need syrup fast and don't have time to wait for it to cool, try this trick: combine equal parts sugar and cool water in a container with a lid (like a mason jar), and shake vigorously until it starts to combine. Leave it be for a minute or two, then give it another shake; repeat until the sugar is dissolved.
Grenadine: Homemade grenadine is a cinch to make, and the resulting syrup is tart and flavorful. It'll add more depth to your drinks than a splash of supersweet Rose's will.
Flavored liquors: If you're wary of investing in an entire bottled of flavored liquor, this one's for you. Skip the bottle of citron vodka, and make your own instead. You can use any flavors you want, and make it as strong as you want. Try making your own gin or mixing up a batch of limoncello this way, too!
Ice: This one may seem like a no-brainer, but be honest: how many times have you had to put your mixology on hold to make an ice run? Do yourself a favor and keep a few full ice cube trays in your freezer, or even a shallow pan filled with water. Dump the frozen block into a Ziploc bag and whack it a couple times with your muddler, and you've got instant (and free) crushed ice.
Sweet and sour mix: Don't be fooled by the plastic bottles of sweet and sour mix in every liquor aisle; the mix is really just simple syrup with citrus juice added. Make your own sweet and sour for a fresher, less cloyingly sweet result.
Keep reading to find out which cocktail ingredients may be best left to the pros!