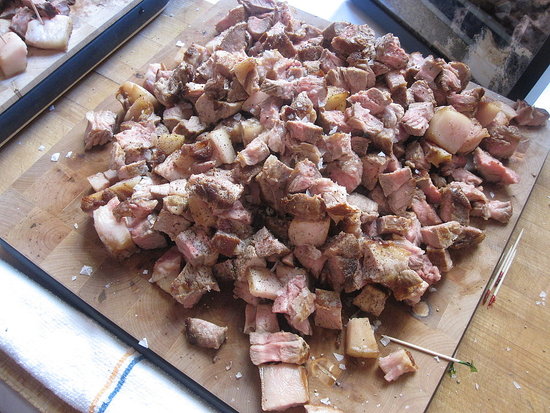 Last night I headed over to the
Fairmont Hotel
for the San Francisco stop of the traveling pig competition,
Cochon 555
. The 10-city tour features five chefs, five pigs, and five winemakers with one chef's pork creations taking home a prize. The 10 winning chefs will compete at the
upcoming Food & Wine Classic
to see who is named the Grand Cochon. With his delectable crispy fried pig trotters and slow-cooked pork ragu on housemade pasta,
Perbacco
's Stefan Terje was the clear winner of the night.
To take a look at the other competitors and their dishes, check out all my photos from the event after the break.