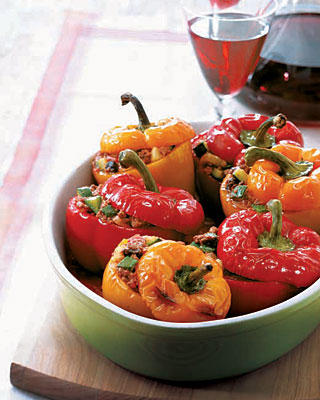 If there's one all-purpose dinner that's widely overlooked, it's stuffed peppers. Not only can they be very speedy and simple in preparation, but when stuffed with meat, they also make for a well-balanced meal.
The multicolored selection of bell peppers (red, green, yellow, even purple) makes for a colorful and attractive serving vehicle.
The beauty of this recipe is its adaptability; use leftover ground beef from crockpot lasagna — or, if you avoid red meat, ground turkey or chicken. For a quick weeknight dinner that also works well for entertaining, read more.