We're thrilled to bring you kitchen wisdom from our friends at America's Test Kitchen. This week, they're sharing a recipe that combines Fall's two favorite desserts: pumpkin and pecan pie.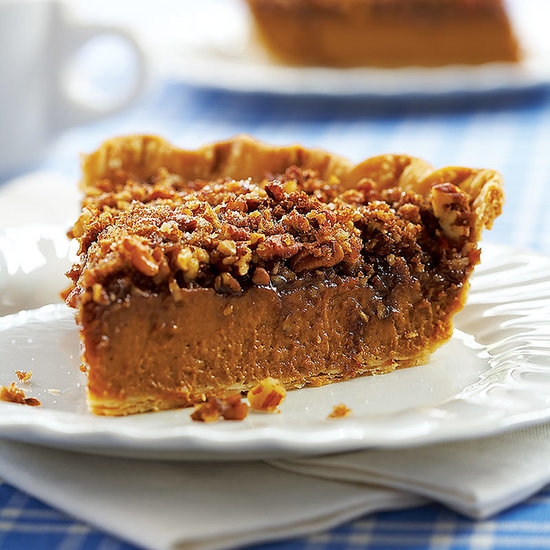 Sticky-sweet pecan and custardy pumpkin pies each have their devoted followers. Could we combine the best of both and make one pie that would satisfy everyone?
There are plenty of existing recipes for hybridized pumpkin-praline pie. We baked up a bunch, and most of them begin with a pumpkin pie — crisp, flaky crust and creamy, spiced custard — and then either ribboned a sticky, praline-like mixture through the custard or layered it on top of or beneath it. We strongly preferred the praline on top — when added beneath or to the custard itself, the pecans developed a bland, steamed flavor and gummy texture. The best pies we tried had an abundant amount of topping that was loaded with nuts and wasn't too sweet; some of the pies were sugary enough to make our teeth ache. We got to work combining two of our favorite desserts — pumpkin pie and pecan pie — into the ultimate dream-come-true recipe.
Keep reading for the scrumptious recipe and to find out why vodka makes a surprise appearance in the ingredient list.