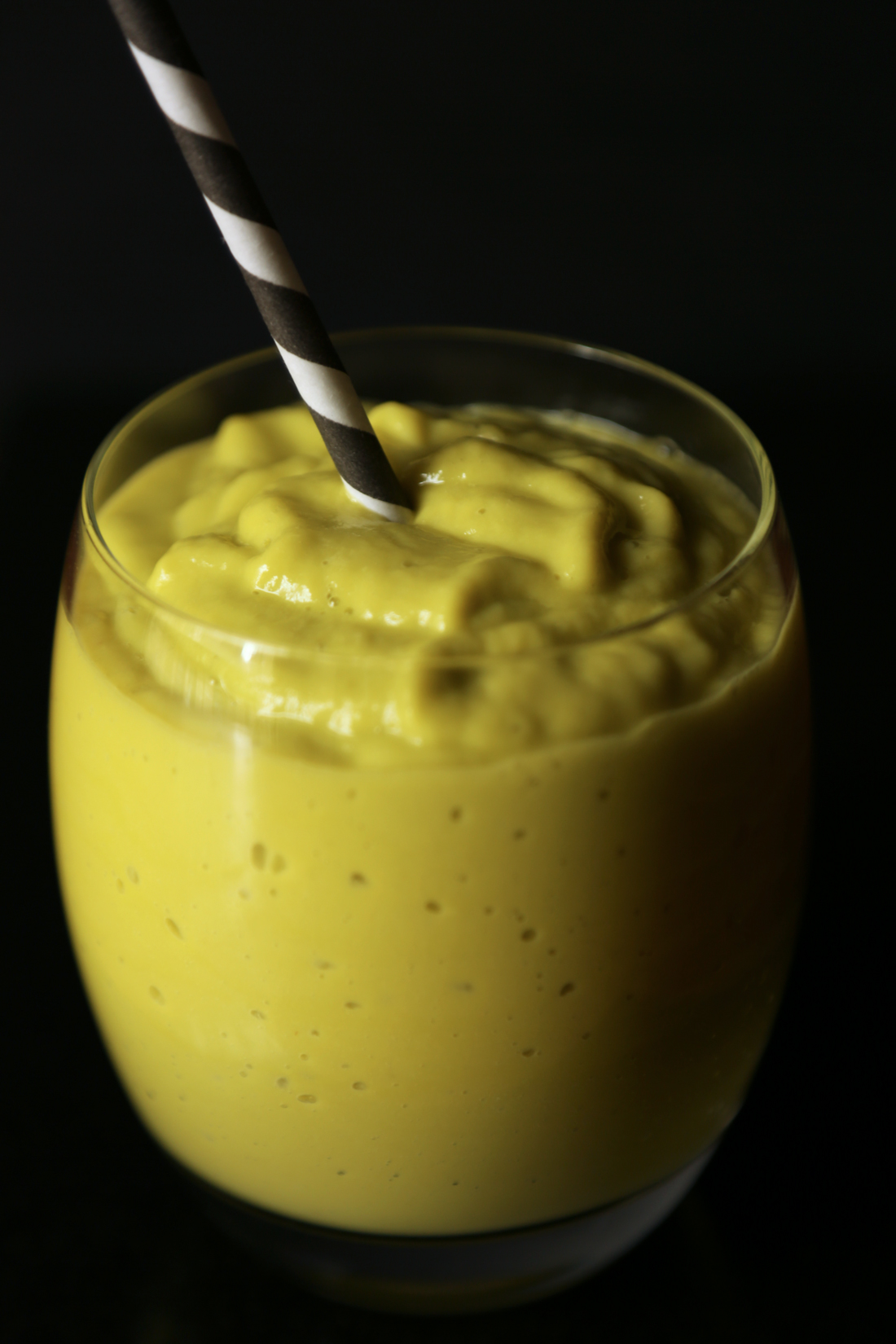 Miss out on Spring break? Not to worry: mango, avocado, pineapple, and a few splashes of milk are all you need to go on a miniature tropical getaway.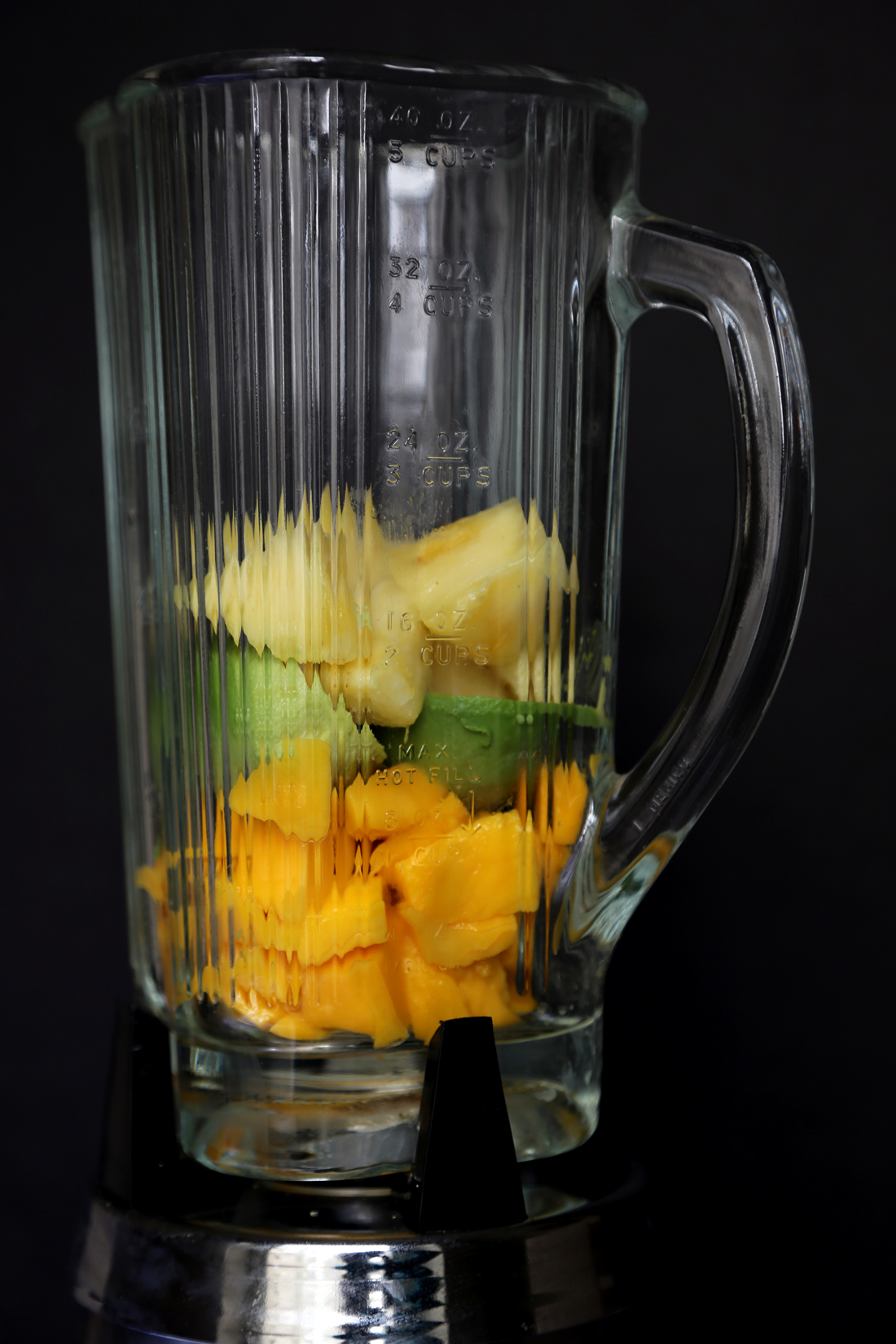 Why, you might ask, should you add avocado to the smoothie? Don't skip out on it: the fruit imparts a pleasant green hue on the drink, plus it contributes to the overall thickness and mouthfeel of the smoothie, since avocados are naturally high in fat. It won't really affect the flavor, though: this smoothie is all about the mighty sweet mango and mouth-puckering pineapple.
I prefer my smoothies on the thicker side, but keep blending it with more milk until you reach your desired consistency. I like to pop my smoothie in the freezer for 10 minutes or so to really chill it up.