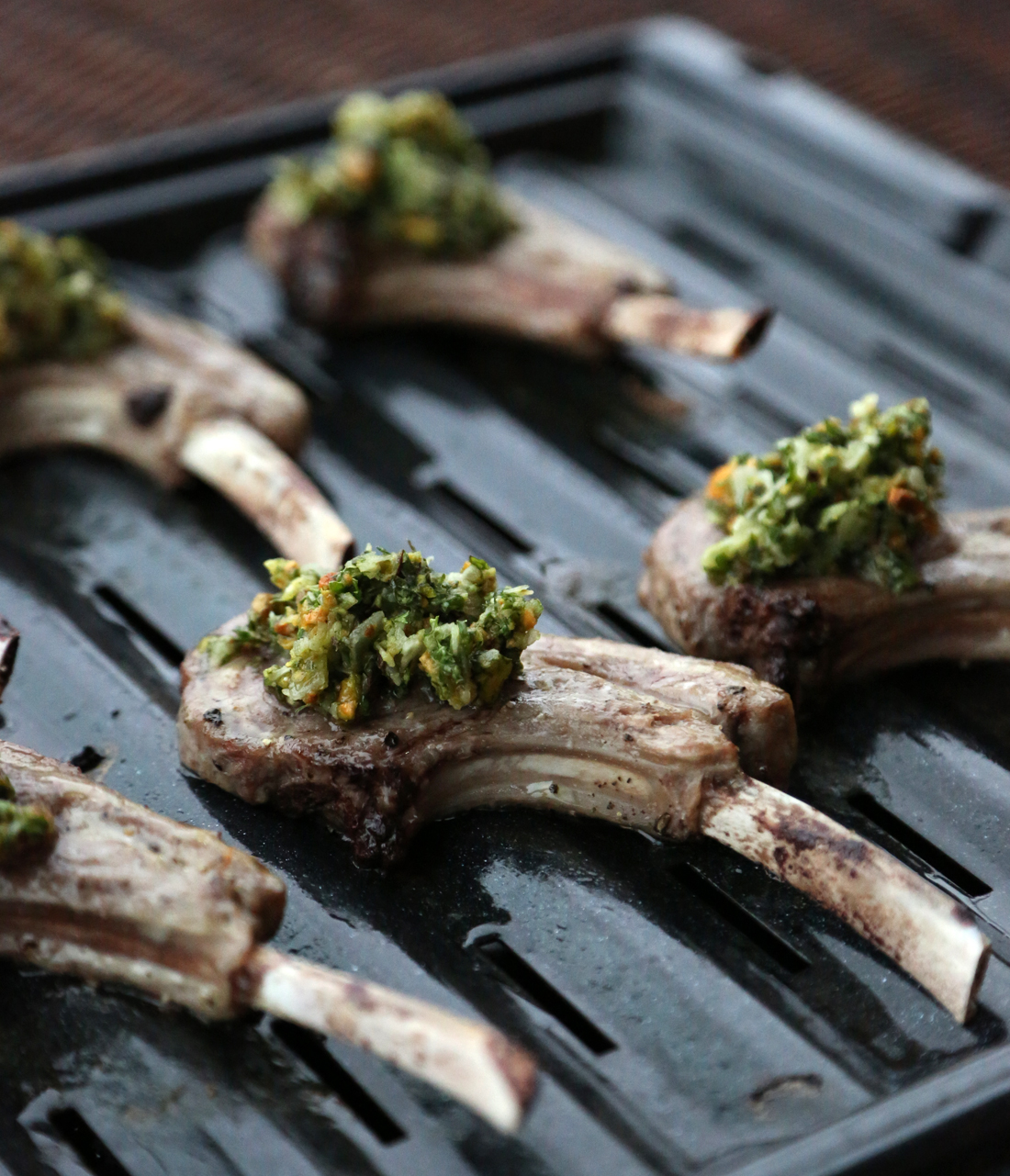 While this may seem like a complicated recipe, it's deceivingly simple. The lamb chops practically cook themselves in the broiler, and the pesto forms like presto after a whirl in the food processor.
The bright green star of the show is pesto made with mint, pistachios, and Pecorino Romano, rather than the typical trinity of basil, pine nuts, and Parmesan. Keep the mint-pistachio pesto slightly chunky so you can top it over the lamb chops like salsa.
While appetizer appropriate, lamb chops are a fairly expensive item that you may want to reserve for a special occasion dinner. To keep with the Mediterranean theme, serve these lamb chops over a bed of couscous or orzo.