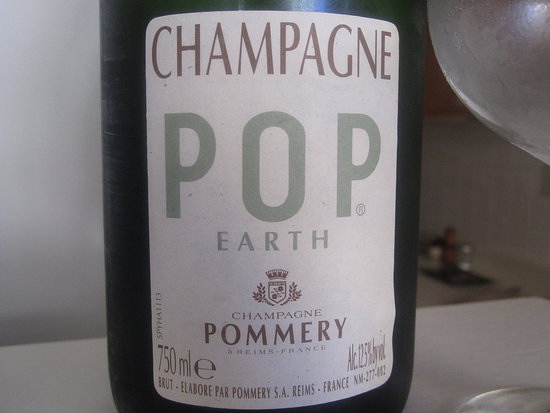 When it comes to celebratory sparklers,
Pommery's POP
is one of my go-to brands; its bubbles are consistently wonderful. Just in time for Earth Day, it's added a special new release to its collection of Champagnes.
Pop Earth
is a non vintage, eco-friendly bubbly. The bottle is made with a lighter glass and the label is printed on recycled paper with water-soluable ink. The grapes are sustainably grown and a limited amount of water and energy is used during the production of the wine. The liquid itself is straw in color with a slight yeasty aroma. It has apple undertones with brilliant bubbles and an easy-drinking smoothness. The only bad thing I discovered about this delightful Champagne was that it was gone much too quickly! Have you sipped Pommery's offerings?