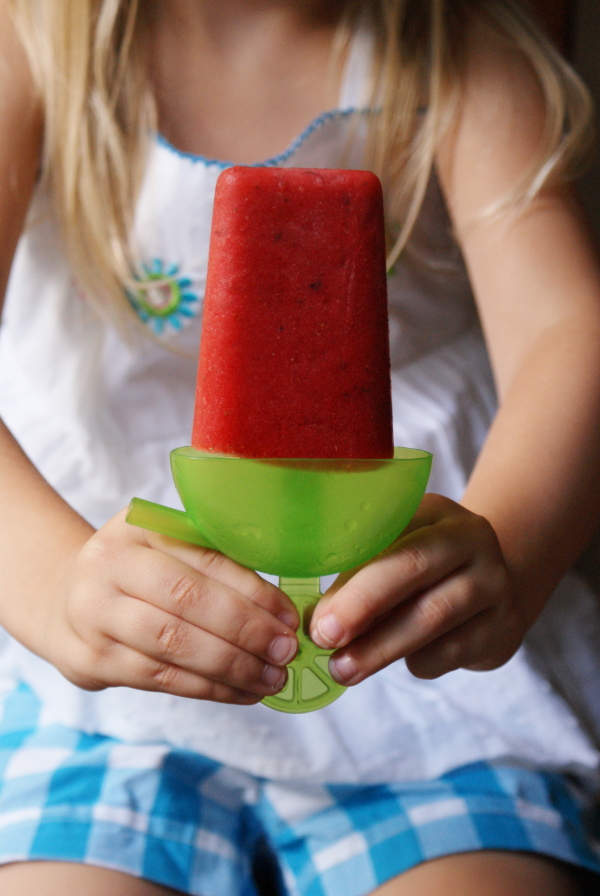 The following post was written by Becky Tarala, who blogs about creative family recipes at The Two Bite Club and is part of POPSUGAR Select Food.
One of my favorite treats to make for my daughter in the summertime is popsicles made from fresh fruit. There's something about the bright, vibrant colored, frozen goodness on a stick that seems to delight her sweet, little soul. Ah, to see the world through the eyes of a child.
I decided to put a little spin on these pretty strawberry pops due to the abundance of jalapeños growing in our garden. Never did I imagine that the two itty bitty plants my husband brought home from the store would turn into monster pepper-producing machines that are easily half my size. I seriously have jalapeños coming out my ears. So yeah, I've been trying to get creative with them.
I knew that removing the seeds and white membrane from the jalapeños would eliminate most of the heat from the spicy, little beauts and make them kid-friendly for my little lady. I had a feeling that the earthiness of the peppers would pair beautifully with the sweet, fresh strawberries and key lime juice I had in the fridge. I was right. The combination made delicious popsicles that were perfect for Mommy and the little one on this hot Summer day.
Keep reading for the recipe.