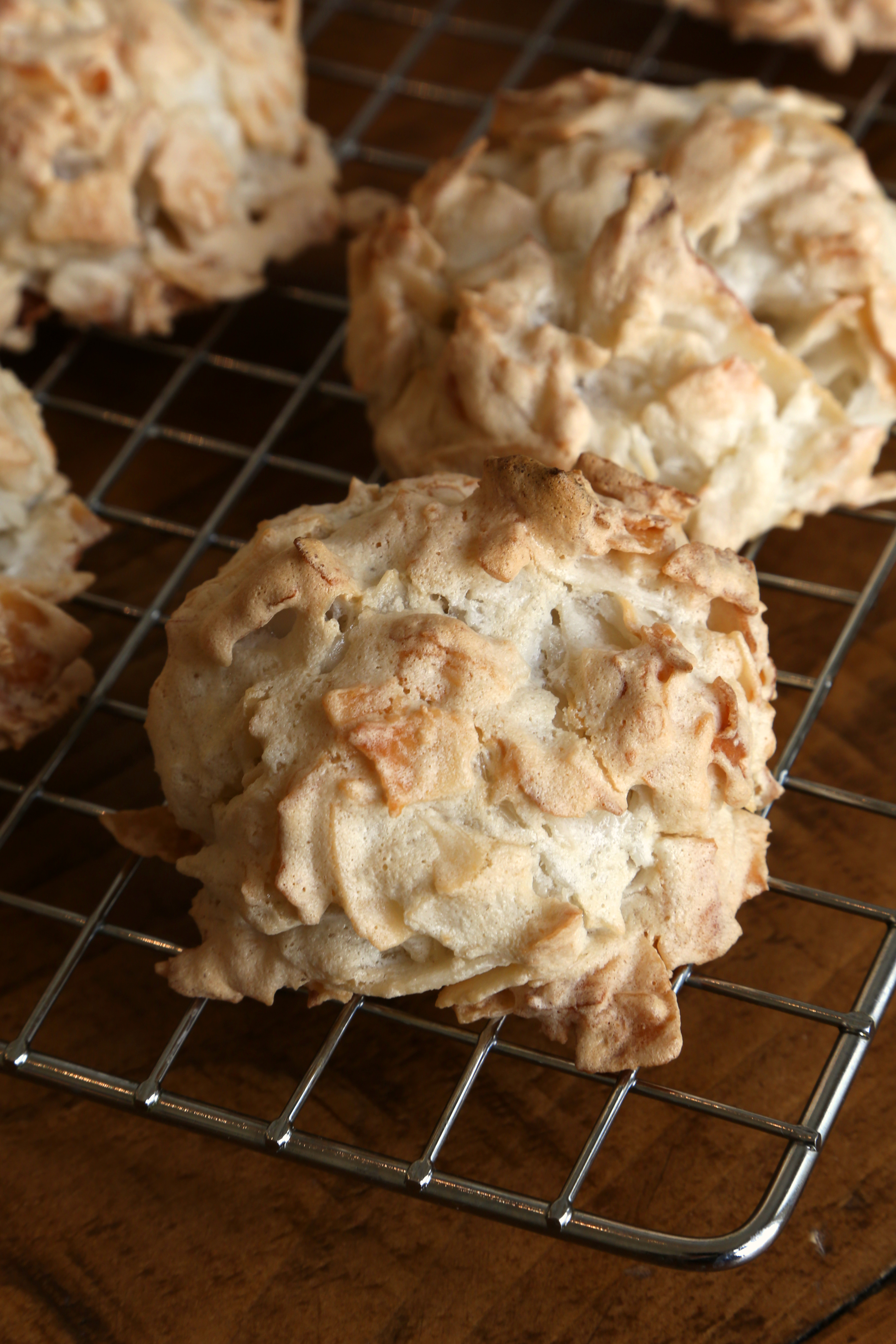 Coconut macaroons are the surprising gluten-free cookie recipe that don't leave you wanting. The egg white meringue coats the chewy coconut flakes, and the mixture bakes into fluffy, toasted-top cookies.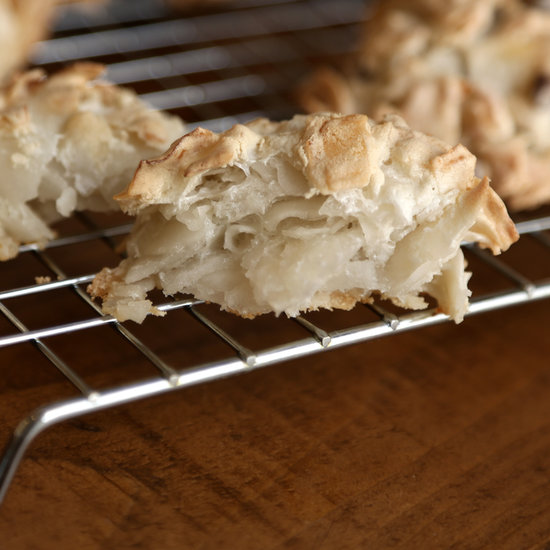 The sugary meringue deflates and dissolves, paving the way for fleshy, tropical-flavored coconut flakes. I recommend purchasing unsweetened coconut flakes in the bulk bins of a natural food store. They have a fresher flavor and texture, plus it lets you control the sweetness of the cookies.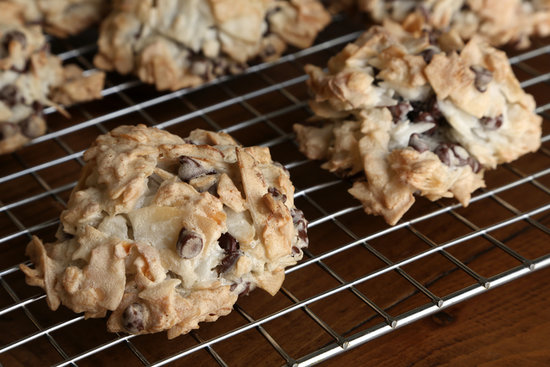 My favorite add-in is mini chocolate chips. But I also dream of dates and pecans. What are your favorite things to add to coconut macaroons?