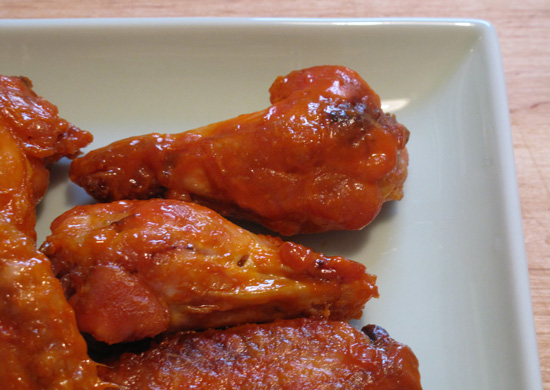 When it comes to
game day eats
, dips are convenient, chili is comforting, and pizza is solid, but none of them hold a candle to the reigning champion of Super Bowl snacks: fiery, vinegar-laden chicken wings.
While it's a Sunday requirement, buffalo chicken isn't the most ideal to make; even with special cooking equipment, its deep-fried preparation can be dangerous, messy, and odorous. Leave it to the king of food science, Alton Brown, to come up with an alternative cooking method for buffalo chicken.
His recipe calls for steaming, chilling, and then baking the chicken wings. It's healthier, less messy, and even my sports fanatic boyfriend can't tell the difference! For a baked version that achieves the same crispy, crackly results, keep reading.