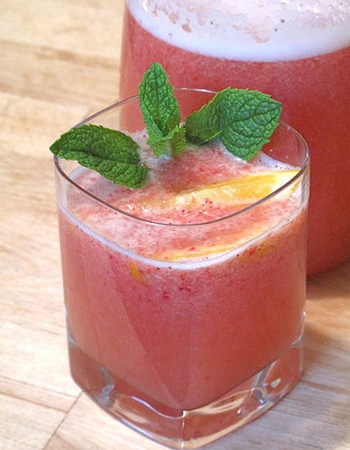 I like to think that there's no such thing as
too many berries
, but the other day I found myself with a surplus of strawberries. So what was a girl to do? Why, make a spiked sparkling strawberry punch out of them, of course!
This punch is brilliant, because it calls for items — orange juice, Prosecco, berries — that someone like myself often has on hand anyway. And because it makes a lot, it'd be grand at just about any group occasion.
Can't you envision it looking so elegant in a giant punch bowl at a springtime graduation party or bridal shower? For the easy, crowd-pleasing recipe, read more.